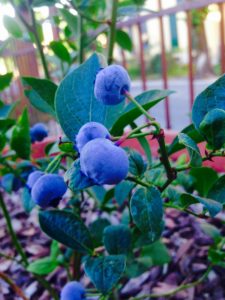 Vegocentrica è lo spazio dove ho deciso di condividere con voi la mia esperienza, il mio percorso attraverso la sperimentazione culinaria.
è lo spazio dove potrete trovare ricette, ispirazione, idee e consigli per avventurarsi nell'esperienza di una cucina 100% vegetale.
Una cucina vegetale piena di colori, profumi, energia e amore… una cucina in piena evoluzione, dove scoprire nuovi sapori e nuove sensazioni.
 – – – – – – – – – – – – – – – – – – – – – – – – – – – –
Vegocentrica is the virtual space where I decided to share with you my experience, my journey through culinary experimentation.
It's the space where you can find recipes, inpiration, ideas and tips on how to venture into a 100% plant based kitchen.
A plant based kitchen filled with colors, aromas, energy and love… a kitchen that's constantly evolving, where you can find new flavors and sensations.